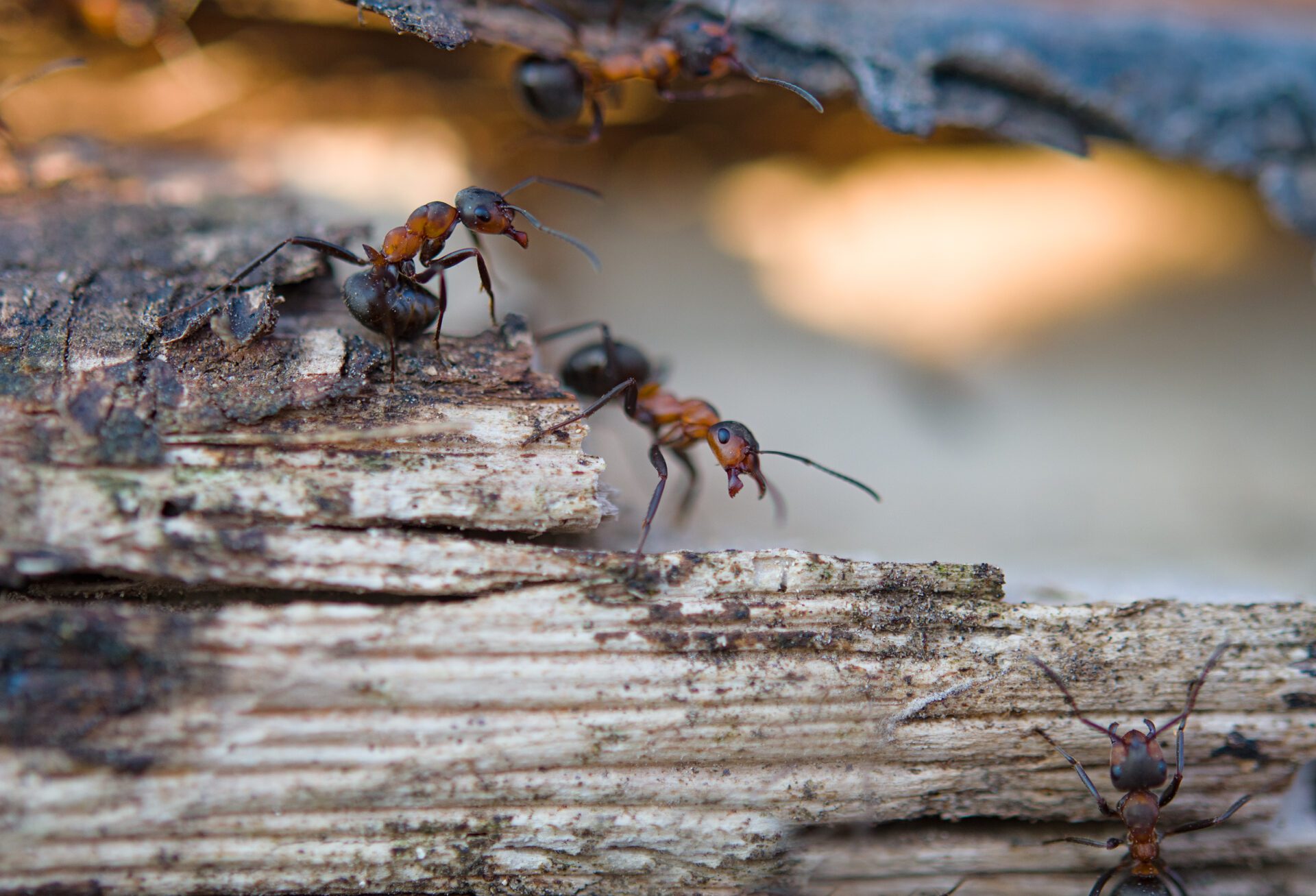 When it starts to get cold outside, everyone likes to be in a warm place for the winter. Pests are no different. They like to be sheltered from the weather, and they're not afraid to make themselves at home if you let them.
No one wants to share their living space with spiders, ants, rodents, bedbugs, or cockroaches! You don't want to put your family's health in jeopardy or cause damage to your home.
Thankfully, you have a licensed, family owned and operated option for pest control in Nashville and surrounding areas. Certified Pest Control will send highly trained technicians to your home to help you come up with a solution to all your pest problems while keeping your family and pets safe. We take safety seriously, and are well versed in all the latest pest control options.
Here are the most common winter pests in the Nashville area, and some of the methods used to control them.
Spider Control
Most spiders in Nashville are not venomous, only the Brown Recluse bite is dangerous to humans. And spiders do eat some insects. Still, a house full of spider webs looks untidy, and they are kind of creepy. It's best to get them under control early.
Control methods may include spraying or fogging living areas, or putting out sticky traps. The experts at Certified Pest Control have all the training necessary to use the right method for your specific needs.
Ant Control
Finding ants in your kitchen is maddening. Once they find food, they will keep coming back and carry everything to their underground colonies, where many thousands of them live! It's nearly impossible to rid your home of ants once they have found a way inside. 
Treatments may include setting bait to be carried back to the nest, spraying, and sometimes fogging your home. Certified Pest Control will identify which type of ant is tormenting you and find where they are getting in. Let our services take care of the problem for you!
Rodent Control
Rodents are disease carriers and do lots of physical damage to your home by chewing on things like walls, doors, and electrical wiring. Just finding droppings in your pantry is enough to make you start packing to move out!
Traps and baits are often deployed to remove rats and mice from your home and property. They reproduce quickly, so don't waste time calling the professionals. They will take care of the problem before you are overrun.
Bed Bug Control
You might have come home from vacation with more than just memories. A bed bug infestation can make you and your family miserable. These nasty creatures come out at night to feed on people, and while they are not venomous, you might find yourself allergic to their itchy bites.
You will have to wash bedding and affected clothing in hot water, and your pest control specialists will spray, taking special care to treat all cracks and crevasses in the rooms where they are found. Couches and beds, luggage, and possibly dresser drawers and closets will need treatment. 
Cockroach Control
Cockroaches in the kitchen are even worse than the ants! Roaches carry diseases, and you will want to get rid of them before they get settled in. Seeing them does not mean that your kitchen is dirty, but they are very good at finding food resources. Once they are in, they breed quickly. Fast action will keep them from overtaking your kitchen.
As previously stated, treatments might include setting baits, spraying, or fogging your home. 
Call Certified Pest Control in Nashville
When you find evidence of pests in or around your home, contact a local company with 53 years of experience in the Nashville area! At Certified Pest Control, we will take care of your problem and set up an annual pest control plan so that spring won't bring a new round of insects. 
There are a number of pests that will move right in if you let them. Having a routine program of pest control will save you the frustration of being surprised. And if the pests do come back between scheduled treatments, Certified Pest Control will return for free! 
Give the trained professionals at Certified Pest Control a call at (615) 886-7139 to talk to an expert today, or contact us online!