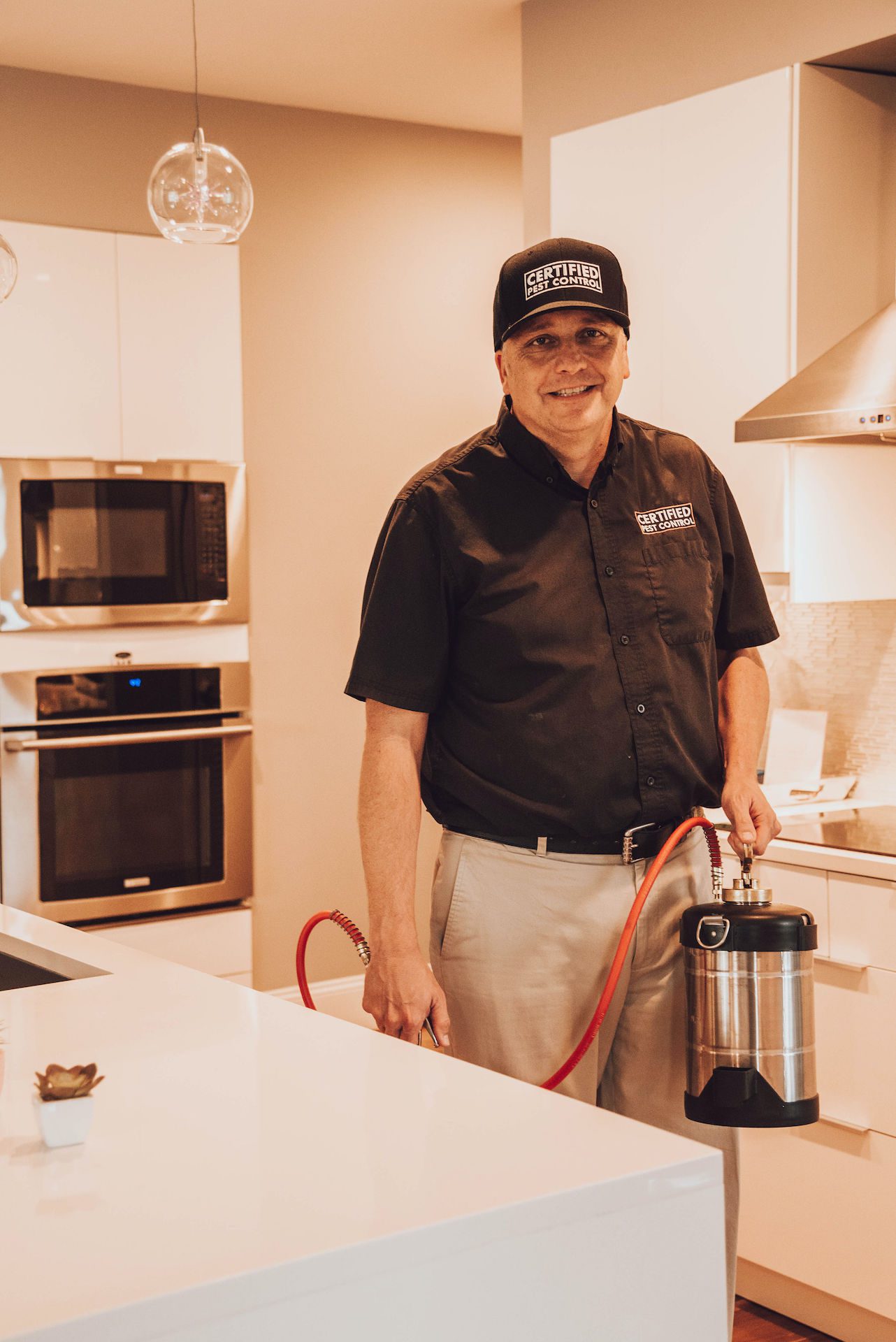 Pests – they're annoying! But more than that, they can wreck real havoc on your home, property and crops. Pests destroy about 50% of our crop supply, making pest control not only vital for homeowners, but for the entire food supply industry as well. 
There are so many reasons to consider pest control services. Allow us to explain: 
Certified Pest Control
If you want your pest problem to be handled effectively and efficiently, it's important that you work with a qualified pest control specialist, like Certified Pest Control. Certified Pest Control strives to keep your home and family protected and pest-free. 
Certified Pest Control's expert technicians are able to identify the types of pest you have in your home. From here, we can establish what caused the infestation issue and the point of origination. Once this is established, our team uses a professional control method to eliminate both the pests that you do see, and even the ones that you don't. This control includes everything from treating to laying glue traps down to fogging for the more extreme cases. Certified Pest Control not only eliminates pests, but takes measures to keep them gone. 
What Are Our Services?
Nashville's Certified Pest Control provides a variety of pest control services to keep your family, home and property protected from pests. 
We get rid of pests that include:
Spiders

Centipedes

Ants

Wasps

Cockroaches

Mosquitoes

Fleas
If you have a pest that's not listed above and you're not sure if we can help, give us a call and we'll see what we can do! Certified Pest Control in Nashville also offers both monthly and yearly pest protection services. 
Monthly pest protection includes: 
Monthly yard treatment at a discounted rate

Includes mosquitos, ticks, chiggers, and fleas

If bugs come back so do we, at no additional cost
Yearly pest protection includes: 
Quarterly pest prevention at a discounted rate

If bugs come back so do we, at no additional cost

Includes ants, spiders, roaches, wasps, & more
We offer pest control in Nashville on an as needed basis, so give us a call to see what your best option might be!
Why Pest Control is Important
Besides being bothersome, pests can cause real damage. Which is why pest control is so important. For starters, pests can carry disease and bacteria, putting your's and your family's health at risk. Discarded insect body-parts and excrement can also create unhealthy conditions in the home, specifically for people with lung problems. Some pests can also make symptoms for people with asthma worse. 
Specific pests can cause specific problems too. For example, wasps are extremely vicious and aggressive, and someone in your home could get seriously injured if you have a wasp infestation. Pests such as fleas and ticks, can harm you and your pets as well, creating a real problem.
And if you grow crops, pests can damage your crops – contaminating them with bacteria and other contaminants. 
The bottom line is that any pest can pose a real threat to your home and the people that reside in it. Which is why it's important to schedule pest control services as soon as you notice a problem. 
Why Choose Certified Pest Control?
When looking for Nashville pest control, Certified Pest Control has your back. Certified Pest Control is fully licensed, bonded and insured to perform your services in accordance with all governmental regulations. We're always staying up to date with the latest in pest control to ensure that we always have the best and most effective pest control technology at our hands. So, if you want to get rid of the pest problem at your property, choose Certified Pest Control.
As Our Customers, You Are Our Extended Family
Certified Pest Control treats your home like it's ours. When you work with us, we treat you like family and ensure that your pest problem is taken care of with the utmost care and safety precautions. We offer pest control services in Nashville, TN for a variety of different pest issues. 
So, if you're ready to take back control of your home with Nashville pest control services, contact Certified Pest Control today!