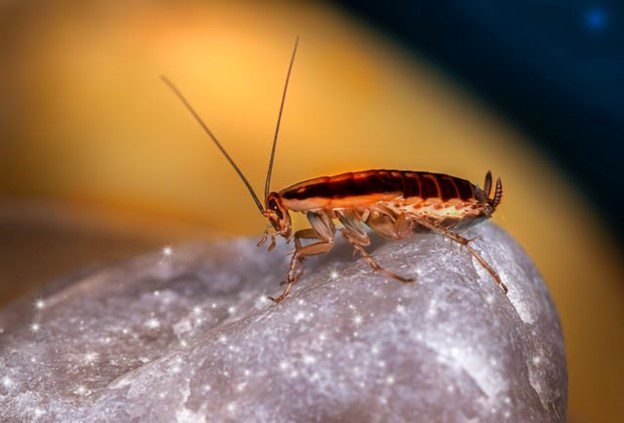 Did you know that outside of wreaking havoc on our homes, without pest control management, pests would destroy about 50% of our crop supply? We all recognize how annoying pests can be, let alone how difficult it is to get rid of them. When you work with a professional pest control company, you can rest assured that your pest problem will be handled efficiently and effectively.
Certified Pest Control is a local, family owned and operated business. Having all been born and raised in Nashville, TN we are part of your local community and hope to earn your business as your neighbor. We are proud of having been in the pest control business for four generations, with family in the business dating back to 1953. Every service performed by Certified Pest Control is backed by our family reputation, always maintaining a culture of honesty, reliability, and dedication to our customers.
Here's what you can expect when working with Certified Pest Control:
Pests We Can Service
Monthly Protection Plans
Yearly Protection Plans
Choose Certified Pest Control
Pests We Can Service
When you work with Certified Pest Control, we can exterminate a number of bugs. From monthly protection programs to yearly pest management, if you're unsure if we can service your specific pest issue, please give us a call! With the right tools, expert technicians, and quality customer service, we offer a variety of solutions to many different bug issues.
When you work with us, our highly trained technicians will first identify the types of pest you have in your home. Once we've found what has been causing the infestation issue, we will work to pinpoint where they originate. Afterwards, our team will be able to then utilize a professional control method that will eliminate not just the pests you see, but also the ones you don't see. From treating, laying glue traps down, to fogging for the more extreme cases and more, we have the professional pest management solutions your home needs.
Here are all of the pests that we can get rid of in your home:
Spiders
Centipedes
Ants
Wasps
Cockroaches
Mosquitoes
Fleas
Contact Certified Pest Control to tackle your pest control needs today!
Monthly Protection Plans
For those dealing with a more seasonal pest problem, our team offers a monthly protection plan. For example, mosquitoes, ticks, chiggers, and fleas begin to repopulate in April after a dormant period during the winter. In order to avoid dealing with these itchy, pesky pests, a monthly protection program can ensure your yard and home are pest free in any season you need. With our lawn protection solutions, we can safely treat your yard and home so you and your family can enjoy the summer outside again.
Our Monthly Protection Plan will focus on establishing and reinforcing a barrier around your yard that will keep your yard enjoyable all summer long. Choose to enjoy your yard to the full this year, and let Certified Pest Control keep those yard pests out of the way.
This plan includes the following:
Monthly yard treatment at a discounted rate
Includes mosquitos, ticks, chiggers, and fleas
If bugs come back so do we, at no additional cost
Yearly Protection Plans
For those looking for more of a commitment, Certified Pest Control also offers our clients yearly protection plans. For your home's pest control barrier to be effective, you need to treat it throughout the year. This is the most effective and cost efficient way to protect your home.
All types of pests can be active throughout the year, and if they are not controlled, they can become quite a problem. Our annual pest protection program will keep your family safe from unwanted visitors by establishing and reinforcing a pest barrier month to month. Choose to spend your time doing the things you enjoy without worrying about your pest problem. Leave it to the professionals at Certified Pest Control to keep the pests away.
This plan includes the following:
Quarterly pest prevention at a discounted rate
If bugs come back so do we, at no additional cost
Includes ants, spiders, roaches, wasps, & more
Choose Certified Pest Control
Here at Certified Pest Control, our focus is on the needs and quality of your family life, to keep you protected and pest free, and to provide the best pest control in Nashville, while still providing that small family business charm.
We are fully licensed, bonded and insured
Our highly qualified staff is constantly being taught and trained about the newest, and safest methods to keep your home pest free
We follow all rules and regulations to make sure our treatments are safe for you, your family, and your pets
We guarantee our work. If pests return between quarterly services, just call and we will be back at no cost